Searching online for Jessica Biel is most likely to get your computer infected with spyware, adware, spam, phishing, viruses and other malware hosted on these sites! The McAfee's Third Annual Report reveals that Brad Pitt loses his title as the most dangerous web celebrity and now Jessica Biel tops the riskiest celebrities to search on the web.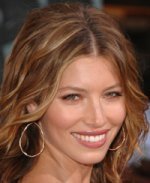 They say that fans searching for "Jessica Biel" or "Jessica Biel downloads," "Jessica Biel wallpaper," "Jessica Biel screen savers," "Jessica Biel photos" and "Jessica Biel videos" have a one in five chance (a huge 20% chance!) of landing at a web site that's tested positive for online threats, such as spyware, adware, spam, phishing, viruses and other malware!
While Beyoncé maintained her #2 slot, and continues as the overall most frequent, highly-ranked celebrity in the top five; Miley Cyrus, Ashley Tisdale and Lindsay Lohan all edged out Heidi Montag and Jessica Alba who appeared on last year's list.
McAfee list of 15 top most risky celebrities to search online are –
1. Jessica Biel
2. Beyoncé
3. Jennifer Aniston
4. Tom Brady
5. Jessica Simpson
6. Gisele Bundchen
7. Miley Cyrus
8. Megan Fox & Angelina Jolie
9. Ashley Tisdale
10. Brad Pitt
Trivia: Do you know the web's most dangerous search terms, and the most dangerous domain names.
Read more tips about Celebrity