Google is running a free course to help you learn Google power searching, taught by Googlers themselves. Interested people can register to the power searching course right now and learn Google search tips from Dr. Dan Russell, a research scientist at Google.
Free Google Search Course
The Google search course promises to teach advanced Google search techniques to find whatever you want quickly, find the authority sources, and get work done faster than ever before. The course begins on September 24 and ends on October 10.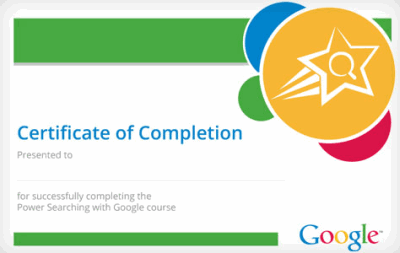 You need to register for the power searching course. And the course is ready, they will send you an e-mail informing the same. You get an opportunity to participate in community based discussions with other power searchers, and study the lessons and activities released three times a week at your own pace. Course features six 50-minute classes and can be completed over a period of two weeks starting September 24.
And the end of the course you get a printed certificate with your name on it. But before you get the Google Power searching certificate, you will need to pass 2 assessment tests! Learn Google Search the right way … dont miss this free course.