Amazon Prime Now has pushed the delivery time to one hour in Manhattan! The new service by Amazon promises to deliver a huge range of needed products for additional $7.99 only, and 2 hour delivery is free! The trial is on in Manhattan right now and they expect to expand the service to more cities soon after the experiment succeeds.
Amazon Prime
The offer is available only to Amazon Prime members. These premium members otherwise also get free 2-day shipping (with no minimum order size and over 20 million eligible products), unlimited movies, tv shows and music, early access to lightening deals and thousands of free kindle ebooks. All that for $99 a year is a great deal… and now Amazon Prime Now is being offered to these customers since they are willing to pay to get their products faster, instead of waiting for a trip to the shopping mall.
Amazon Prime Now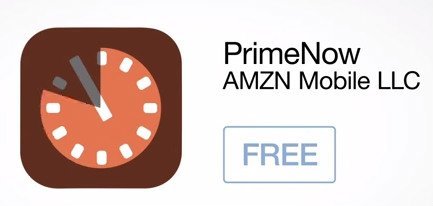 Customers need to use the new Amazon Prime Now app to order. BTW the 2 hour delivery is Free! Its only if you want to push it to one hour, do you have to add the $7.99. Right now 1 hour delivery is available in most of Manhattan, while 2 hour delivery is available in all Manhattan and select areas of Brooklyn from 6AM to 12 midnight.
You can even track your package movement in real time on the map on your mobile phone, so you know exactly where the delivery boy is! Get you essential daily requirements shipped now.
http://youtu.be/ODLp4ZGQwzk
Actually they could deliver even faster in 30 minutes if you see them using the Amazon delivery drones! If you thought 1 day delivery was fast, the world is changing.