So the Apple tablet is here and its called the Apple iPad. Here are some most common questions and FAQ about the Apple iPad which would update readers about the common specs and features of the Apple iPad.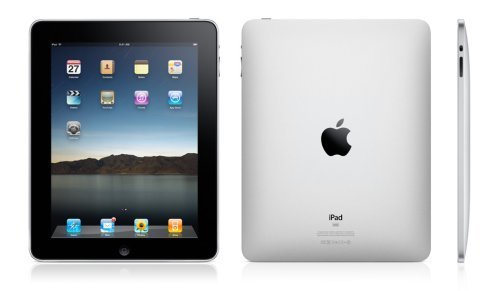 Apple iPad FAQ
1. What are the common uses of the Apple iPad?
Web browsing, reading and sending email, view photos, watch videos, listen to music, play games, read e-books.
2. What is the maximum resolution fo the iPad Screen?
The 9.7-inch (diagonal) LED-backlit glossy widescreen has a 1024-by-768-pixel resolution at 132 pixels per inch (ppi).
3. What is the Apple iPad battery life?
Apple iPad battery will last upto 10 hours of surfing the web on Wi-Fi, watching video, or listening to music.
4. How do sync my computer with Apple iPad?
iPad syncs with iTunes just like the iPhone and iPod touch, and you can sync all of your contacts, photos, music, movies, TV shows, applications easily from your Mac or PC. You can download itunes for free.
5. What is the processor inside the Apple iPad?
The Apple iPad is powered by A4, Apple's next-generation system-on-a-chip. Its is custom made for exceptional processor speed and graphics performance, while sustainig a longer battery life.
6. Can I snap photos with the Apple iPad camera?
The Apple iPad has no camera (although it has a Take Photo option!). But you cannot take photos using iPad as of now. Here are 8 features iPad lacks and more missing features of Apple iPad.
7. What is the Apple iPad Price?
The Apple iPad is available in 2 variants, a Wi-Fi model and a Wi-Fi + 3G model, and here is the US pricing information. International pricing not yet announced.
Wi-Fi iPad price
16GB $499
32GB $599
64GB $699
Wi-Fi + 3G iPad price
16GB $629
32GB $729
64GB $829
8. Can I connect iPad to a keyboard?
They have a nifty ipad accessory called the iPad keyboard dock which combines a dock for charging your iPad with a full-size keyboard.

9. Can I read Kindle books on Apple iPad?
Amazon already has an Kindle for iPhone App at the Apple App store and it will soon be supporting iPad too. So you will be able to read Kindle books on iPad. Here are 10 reasons why Apple iPad is better than Amazon Kindle.
10. How can I develop iPad Apps?
You can join the iPhone Developer Program and download iPhone SDK 3.2 beta that contains all the tools you need to start developing and optimizing iPhone OS applications for iPad.
11. When can I buy Apple iPad?
The Wi-Fi + 3G models of iPad will be available in April in the US and selected countries through the online Apple Store, Apple's retail stores and select Apple Authorized Resellers. You can sign up on iPad notify list and get notified by email when the Apple iPad starts selling.
Read more tips about iPad